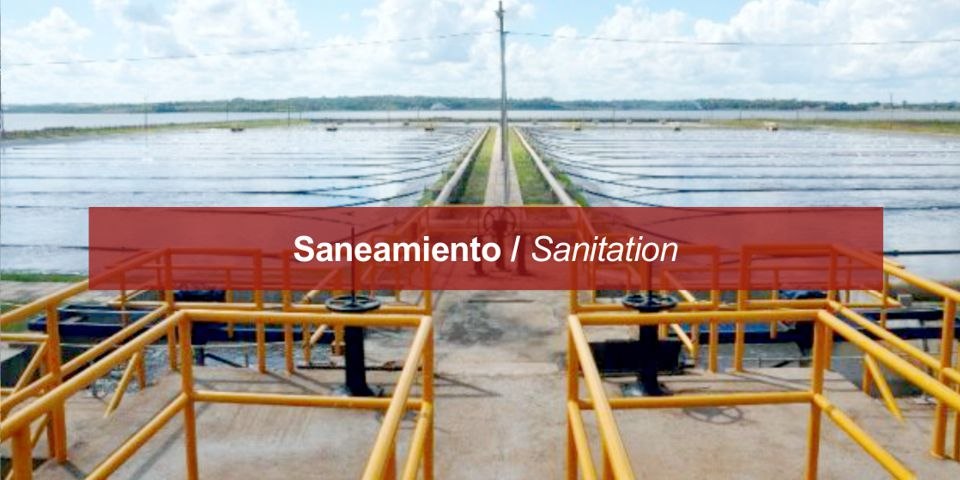 Paso 1: Elija una categoría
Step 1: Choose a category
Paso 2: Elija un proyecto
Step 2: Choose a project
Construcción de línea de conducción principal, estaciones de bombeo y planta de tratamiento de l
Publicado el
Por Dpto. de Marketing
Servicio Prestado:
Dirección y Fiscalización de Obras de Saneamiento.

Ente Contratante:
Entidad Binacional Yacyretá (EBY).

Dirección del Ente Contratante:
General Díaz Nº 831 - Asunción, Paraguay.

Naturaleza de los Trabajos y
Características Relevantes:
Dirección y Fiscalización de las Obras de Saneamiento de Encarnación consistente en la construcción de la línea de conducción principal, estaciones de bombeo, planta de tratamiento de líquidos cloacales, realizando Revisión del proyecto de ingeniería, Verificaciones de campo, Supervisión de la ejecución del proyecto, Supervisión de procedimientos y materiales.

Inicio: 05/2005
Finalización: 08/2009
Duración: 39 meses
Valor del Contrato: 4.701.210.617 Gs

Valor del Contrato equivalente
en dólares americanos:
752.194 US$ (Tasa: 6.250 Gs/US$ - 11/03/05)

Observación:
como parte del Consorcio Fiscalizador del Sur (COFISUR), con una participación del 60 %
Construction of main driving line, pumping stations and sewage treatment plant
Published on
by Dpto. de Marketing
Service Provided:
Direction and Supervision of Sanitation Works.
Contracting Entity:
Entidad Binacional Yacyretá (EBY).
Address of the Contracting Entity:
General Díaz Nº 831 - Asunción, Paraguay.

Nature of Works and
Relevant Features:
Direction and Inspection of the Sanitation Works of Encarnación consisting of the construction of the main pipeline, pumping stations, sewage treatment plant, conducting Engineering Project Review, Field Verifications, Project Execution Supervision, Supervision of procedures and materials.
Start date: 05/2005
End date: 08/2009
Duration: 39 months
Contract Value: Gs. 4.701.210.617.-
Contract Value equivalent in
In US Dollars:
USD 752.194.- (Exchange rate: 6.250 Gs/US$ - 11/03/05)
Note:
As part of the CONSORCIO FISCALIZADOR DEL
SUR (COFISUR), with a participation of 60 %