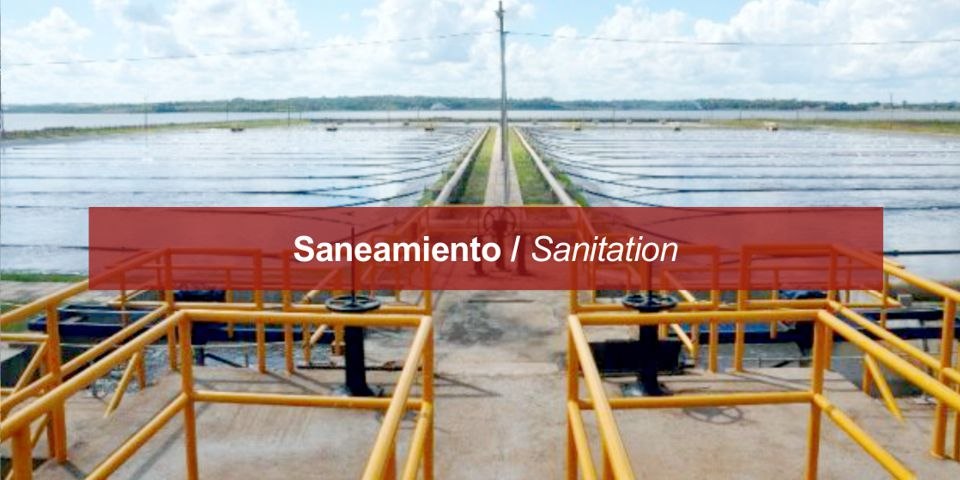 Paso 1: Elija una categoría
Step 1: Choose a category
Paso 2: Elija un proyecto
Step 2: Choose a project
Alcantarillado y agua potable de la ciudad de San Juan Bautista - Misiones
Publicado el
Por Dpto. de Marketing
Servicio Prestado
Promoción Comunitaria, Diseño de Ramales Condominiales de Sistemas de Alcantarillado "Condominial", y Fiscalización del Sistema de Alcantarillado Sanitario y Mejora del Sistema de Agua Potable de la Ciudad de San Juan Bautista - Misiones
Datos Técnicos
Promoción Comunitaria de sistemas condominiales de alcantarillado sanitario, para que usuarios y operador comprendan las obras, participen en elección del ramal para cada manzana, aprendan la utilización de los sistemas y se logre el empoderamiento, se maximice la conexión y se eviten inconvenientes. Diseño de los Ramales Condominiales, de cada manzana que haya acordado conectarse a la red básica. Fiscalización de obras de alcantarillado y agua potable, comprendiendo la verificación de proyectos y fiscalización de las redes básicas, estaciones de bombeo y planta de tratamiento de efluentes, así como de las obras de mejoramiento del sistema de agua potable de ESSAP de San Juan Bautista.
Sewer and potable water in the city of San Juan Bautista - Misiones
Published on
by Dpto. de Marketing
Service Provided
Community Promotion, Design of Condominial Extensions of Sewer Systems "Condominial", and Inspection of Sanitary Sewer System and Improvement of San Juan Bautista City Water System - Misiones

Technical Data
Community Promotion of condominial sanitary sewer systems, so that users and operators understand the works, participate in choosing the branch for each block, learn how to use the systems and achieve empowerment, maximize connection and avoid inconveniences. Design of the Condominial Extensions, of each block that has agreed to connect to the basic network. Inspection of sewage and drinking water works, including verification of projects and inspection of the basic networks, pumping stations and effluent treatment plant, as well as the improvement works of the San Juan Bautista ESSAP drinking water system.