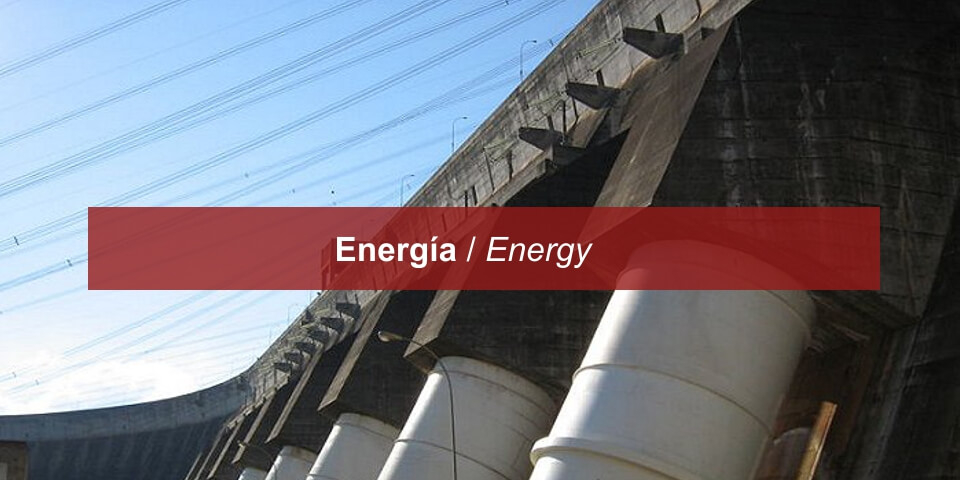 Paso 1: Elija una categoría
Step 1: Choose a category
Paso 2: Elija un proyecto
Step 2: Choose a project
Central Hidroeléctrica de ITAIPU - Coordinación de Proyecto
Publicado el
Por Dpto. de Marketing
Servicio Prestado:
Coordinación de Proyecto.

Ente Contratante:
ITAIPU Binacional.

Dirección del Ente Contratante:
De la Residenta Nº 1075. Asunción, Paraguay.

Contratista:
Consorcio IECO-ELC, integrado por Internacional Engineering Company Inc. de San Francisco, Estados Unidos de América y ELC-ELECTROCONSULT Spa de Milán, Italia.

Subcontratista:
Electroconsult del Paraguay S.A.

Naturaleza de los Trabajos y
Características Relevantes:
Supervisión y coordinación de todas las actividades de Ingeniería del Proyecto Itaipú, desde sus inicios hasta la puesta en servicio de los equipos turbogeneradores.

Inicio: 12/1974
Finalización: 12/1995
Duración: 21 años
Valor del Contrato: 13.898.500 US$
(considerando solo los años 1993, 1994 y 1995)
ITAIPU Hydroelectric Power Plant - Project Coordination
Published on
by Dpto. de Marketing
Service Provided:
Project Coordination
Contracting Entity:
ITAIPU Binacional.
Address of the Contracting Entity:
De la Residenta Nº 1075. Asunción, Paraguay.
Contractor:
Consortium IECO-ELC, integrated by Internacional Engineering Company Inc. from San Francisco, United States of America and ELC-ELECTROCONSULT Spa from Milan, Italy

Sub-contractor:
Electroconsult del Paraguay S.A.
Nature of the Work and
Relevant Features:
Supervision and coordination of all engineering activities of the Itaipú Project, from its inception to the start-up of turbo generators.
Start date: 12/1974
End date: 12/1995
Duration: 21 years
Contract Value: USD 13.898.500.-
(considering only years 1993, 1994 y 1995)