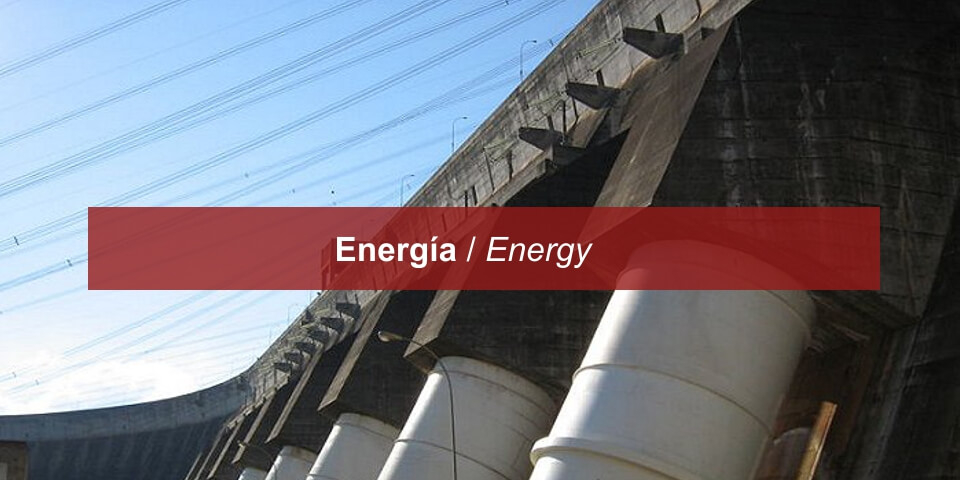 Paso 1: Elija una categoría
Step 1: Choose a category
Paso 2: Elija un proyecto
Step 2: Choose a project
Central Hidroeléctrica de ITAIPU - Elaboración de Informe Final
Publicado el
Por Dpto. de Marketing
Servicio Prestado:
Elaboración de Informe Final.

Ente Contratante:
ITAIPU Binacional.

Dirección del Ente Contratante:
De la Residenta Nº 1075. Asunción, Paraguay.

Contratista:
IECO - Internacional Engineering Company Inc. de San Francisco, Estados Unidos de América; ELC-ELECTROCONSULT Spa de Milán, Italia.

Subcontratista:
Enerconsult Engenharia Ltda. y Electroconsult del Paraguay S.A.

Naturaleza de los Trabajos y
Características Relevantes:
Elaboración del informe final, consultoría internacional y asistencia de los proyectos de la ITAIPU, con las informaciones relevantes sobre el desarrollo del proyecto de la Central Hidroeléctrica; asistencia técnica a los proyectos complementarios; asesoramiento en la solución de cuestiones técnicas complejas y consultoría internacional.

Inicio: 1997
Finalización: 1998
Duración: 12 meses
Valor del Contrato:
602.760 US$ (contratistas)
R$ 424.422,04 (Enerconsult Engenharia Ltda.)
Gs. 870.904.150 (Electroconsult del Paraguay S.A.)
ITAIPU Hydroelectric Power Plant - Preparation of the Final Report
Published on
by Dpto. de Marketing
Service Provided:
Preparation of the Final Report.
Contracting Entity:
ITAIPU Binacional.
Address of the Contracting Entity:
De la Residenta Nº 1075. Asunción, Paraguay.
Contractors:
IECO - International Engineering Company Inc. from San Francisco, United States of America; ELC-ELECTROCONSULT Spa from Milan, Italy,
Sub-contractor:
Enerconsult Engenharia Ltda. and Electroconsult del Paraguay S.A.
Nature of the Works and Relevant Features:
Preparation of the final report, international consulting and support to the ITAIPU projects, with the relevant information about the development of the Hydroelectric Power Plant Project; technical support the complementary projects; advice on solving complex technical issues and international counselling.
Start date: 1997.
End date: 1998.
Duration: 12 months.

Contract Value:
USD 602.760.- (contractors)
R$ 424.422,04 (Enerconsult Engenharia Ltda.)
Gs. 870.904.150 (Electroconsult del Paraguay S.A.)