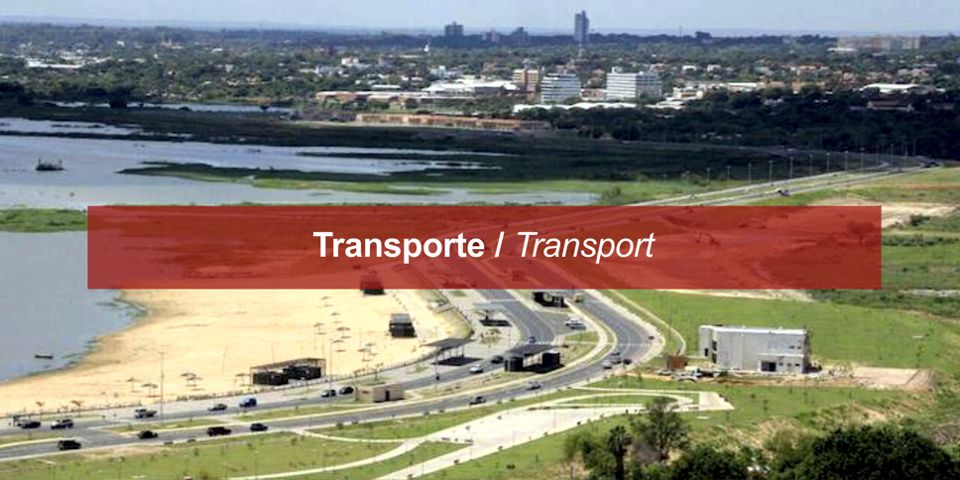 Paso 1: Elija una categoría
Step 1: Choose a category
Paso 2: Elija un proyecto
Step 2: Choose a project
Rehabilitación y Mejoramiento de Carreteras de Acceso y Circunvalación del Gran Asunción
Publicado el
Por Dpto. de Marketing
Servicio Prestado:
Fiscalización de Obras.

Ente Contratante:
Ministerio de Obras Públicas y Comunicaciones.

Dirección del Ente Contratante:
Alberdi y Oliva - Asunción, Paraguay.

Naturaleza de los Trabajos y
Características Relevantes:
Revisión del diseño. Fiscalización de la obra de rehabilitación, pavimentación, obras de arte y señalización. Ensayos de laboratorio de suelos, asfalto y hormigón. Mediciones para análisis de facturas del constructor.

Inicio: 21/04/2009
Finalización: 21/11/2010
Duración: 19 meses
Valor del Contrato: 2.102.525.745 Gs

Valor del Contrato equivalente
en dólares americanos:
421.347,84 US$ (tasa: 4.990 Gs/US$ - 21/04/2009)
Rehabilitaton and Improvement of Access and Ring Roads of Gran Asunción
Published on
by Dpto. de Marketing
Service Provided:
Works Supervision.
Contracting Entity:
Ministry of Public Works and communications.
Address of the Contracting Entity:
Alberdi y Oliva - Asunción, Paraguay.
Nature of the Works and
Relevant Features:
Revision of the design. Supervision of the rehabilitation, paving, artworks and signaling work. Soil, asphalt and reinforced concrete Laboratory Tests. Measurements for analysis of constructor invoicing.
Start date: 04/21/2009
End date: 11/21/2010
Duration: 19 months
Contract value: Gs. 2.102.525.745.-
Contract value equivalent to
US Dollars:
USD 421.347,84.- (Exchange rate: 4.990 Gs/US$ - 21/04/2009)