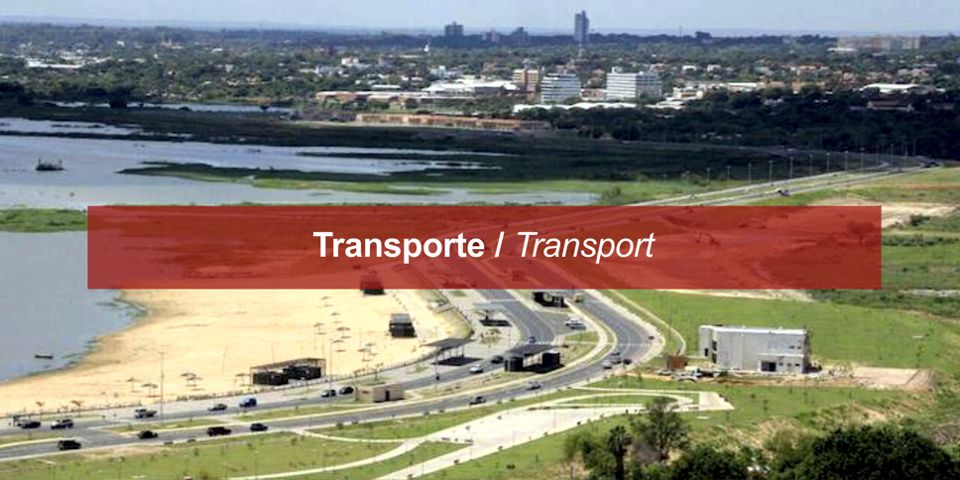 Paso 1: Elija una categoría
Step 1: Choose a category
Paso 2: Elija un proyecto
Step 2: Choose a project
Acceso Este a la Ciudad de Asunción
Publicado el
Por Dpto. de Marketing
Servicio Prestado:
Factibilidad y Diseño de Obras Viales.

Ente Contratante:
Ministerio de Obras Públicas y Comunicaciones.

Dirección del Ente Contratante:
Oliva Nº 411 esquina Alberdi
Asunción, Paraguay

Naturaleza de los Trabajos y
Características Relevantes:
Realización de estudios de Factibilidad Técnica, Económica y Socio Ambiental, para la identificación de la mejor alternativa que técnica, económica y ambiental pueda servir para el descongestionamiento de los corredores componentes del acceso este, así como de la posterior Elaboración de Diseño Final de Ingeniería para la ejecución de Obras Viales.

El servicio contempla básicamente la adecuación y pavimentación de varias calles que interconectadas entre sí servirán como vías rápidas de entrada y salida del tránsito automotor al centro de Asunción y Área Metropolitana.

Inicio: 04/2010
Finalización: 02/2011
Duración: 10 meses
Valor del Contrato: 3.734.250.000 Gs.
797.917 US$ ( Tasa: 4.680 Gs/US$ - 29/12/2009)
Access East to the City of Asunción
Published on
by Dpto. de Marketing
Service Provided:
Feasibility and Design of Road Works.
Contracting Entity:
Ministry of Public Works and Communications.
Address of the Contracting Entity:
Oliva Nº 411 esquina Alberdi
Asunción, Paraguay
Nature of Works and
Relevant Features:
Performing of Technical, Economic and Socio-environmental Feasibility Studies for identification of the best alternative that in a technical, economic and environmental way can serve for the decongestion of the corridors components of the east access, as well as the subsequent elaboration of Final Engineering Design for the execution of road works.

The service basically comprises the adequacy and paving work of several streets that interconnected among them will serve as rapid entry and exit of the automotive transit to Asuncion downtown and the Metropolitan Area.
Start date: April 2010
End date: February 2011
Duration: 10 months
Contract Value: Gs. 3.734.250.000.-
USD 797.917.- (Exchange rate: 4.680 Gs/US$ - 29/12/2009)