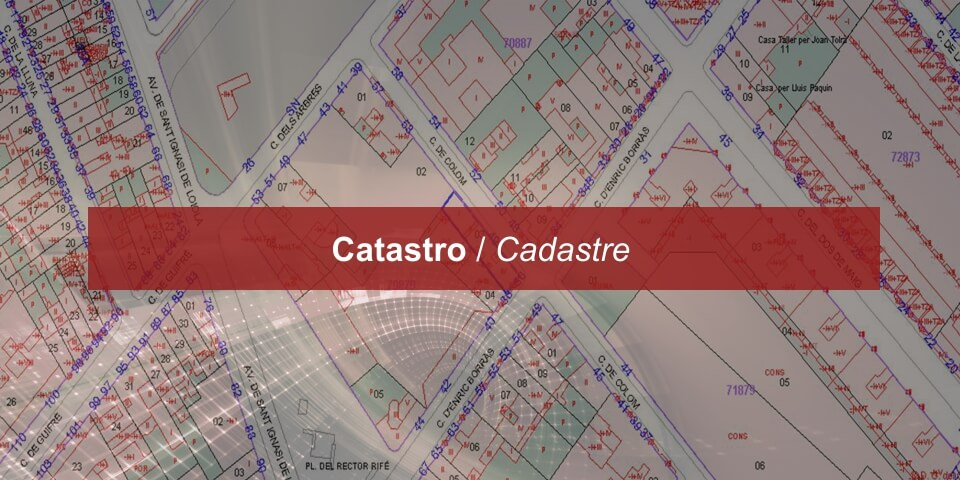 Paso 1: Elija una categoría
Step 1: Choose a category
Paso 2: Elija un proyecto
Step 2: Choose a project
Catastro Urbano de Municipios del Interior
Publicado el
Por Dpto. de Marketing
Servicio Prestado:
Catastro y Sistemas de Información Geográfica.

Ente Contratante:
Programa de Fortalecimiento Municipal,
Ministerio del Interior.

Dirección del Ente Contratante:
Chile esq. Manduvirá. Asunción, Paraguay.

Naturaleza de los Trabajos y
Características Relevantes:
Elaboración de cartografía básica a partir de vuelo fotogramétrico a escala 1:5.000 de 430 Km2, con control terrestre mediante GPS y nivelación geométrica de 350 puntos, triangulación aérea sobre 1.100 fotogramas, restitución a escala 1:1.000 de 300 Km2 y edición de la cartografía para formato digital;
Levantamiento catastral de 134.000 parcelas, recabando datos jurídicos y físicos de la propiedad, clasificando las viviendas y mejoras en cuanto a su calidad y uso;
Avalúo de inmuebles: zonificación física, zonificación económica, valoración de edificaciones y mejoras y estadísticas;
Organización de Oficinas Municipales de Catastro: comprendiendo diagnóstico de la situación, diseño, puesta en marcha e implementación de un GIS Catastral y un Sistema Informático para el cobro del Impuesto Inmobiliario.


Inicio: 05/1998
Finalización: 05/2000
Duración: 24 meses
Valor del Contrato: 3.201.430 US$

Observación:
Consorcio Corporación Empresarial de Información Territorial y Catastral - CEITEC, con una participación del 30 %
Urban Cadastre of Municipalities of the Interior of the country
Published on
by Dpto. de Marketing
Service Provided:
Cadastre and Geographic Information Systems.
Contract Entity:
Municipal Strengthening Program,
Ministry of Interior.
Address of the Contracting Entity:
Chile esq. Manduvirá. Asunción, Paraguay.

Nature of Works and
Relevant Features:
Preparation of Basic mapping from photogrammetric flight at 1: 5,000 scale of 430 Km2, with terrestrial control by means of GPS and geometric leveling of 350 points, aerial triangulation over 1,100 frames, restitution to scale 1: 1,000 of 300 Km2 and edition of cartography for digital format;
Cadastral survey of 134,000 plots, gathering legal and physical property data, classifying housing and improvements in quality and use;
Real estate appraisal: physical zoning, economic zoning, valuation of buildings and improvements and statistics;
Organization of Municipal Offices of Cadastre: comprising diagnosis of the situation, design, start-up and implementation of a Cadastral GIS and a Computer System for the collection of Real Estate Tax.
Start date: 05/1998
End date: 05/2000
Duration: 24 months
Contract Value: USD 3.201.430.-
Note:
Consortium Corporación Empresarial de Información Territorial y Catastral – CEITEC, with a
Participation of 30 %