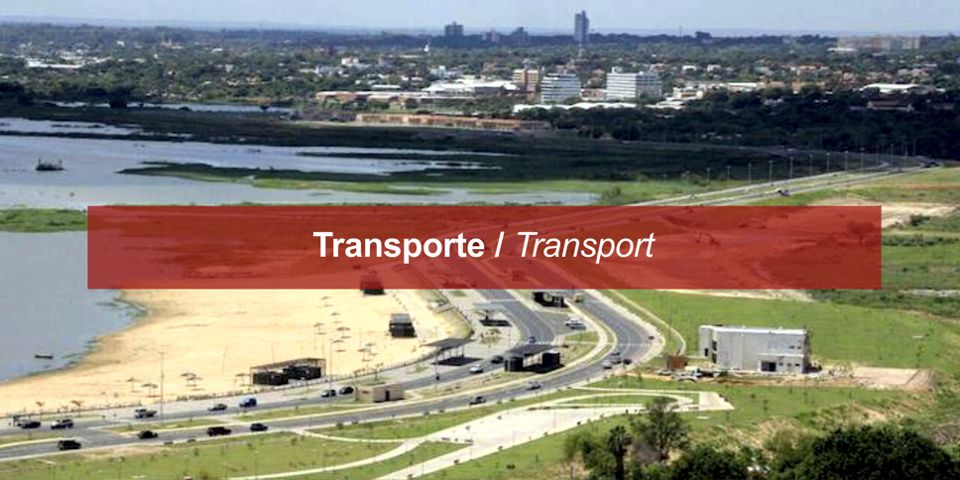 Paso 1: Elija una categoría
Step 1: Choose a category
Paso 2: Elija un proyecto
Step 2: Choose a project
Diseño Final de Obras de Ingeniería, Arquitectura y Urbanismo
Publicado el
Por Dpto. de Marketing
Servicio Prestado:
Diseño Final de Obras de Ingeniería, Arquitectura y Urbanismo.

Ente Contratante:
Entidad Binacional Yacyretá (EBY).

Dirección del Ente Contratante:
General Díaz Nº 831 - Asunción, Paraguay.

Contratista:
Consorcio Ecosur, formado por las empresas Concretmix S.A., Talavera y Ortellado S.A., Construpar S.A. y Construcciones Heisecke S.A.

Subcontratista:
Consultoras: Ingeniería de Servicios S.A. y Electroconsult del Paraguay S.A. (participación del 67 %).

Naturaleza de los Trabajos y
Características Relevantes:
Realización de Estudios Topográficos, geológicos y geotécnicos con la confección de planos de perfiles geológicos geotécnicos de los diques y terraplenes. Supervisión de planos de detalle constructivo.

Actualización de planos del proyecto ejecutivo. Elaboración de metodologías y procedimientos de trabajo. Supervisión de la elaboración de planos conforme a obra. Coordinación de la elaboración del informe mensual de Obra.

Inicio: 15/03/2008
Finalización: 15/09/2008
Duración: 6 meses
Valor del Contrato: 1.925.983.290 Gs + 85.000 US$

Valor del Contrato equivalente
en dólares americanos:
492.185 US$ (tasa: 4.730 Gs/US$ - 12/11/07)
Final Design of Engineering, Architecture and Urbanism Works
Published on
by Dpto. de Marketing
Service Provided:
Final Design of Engineering Works, Architecture
and Urbanism.
Contracting Entity:
Entidad Binacional Yacyretá (EBY).
Address of the Contracting Entity:
General Díaz Nº 831 - Asunción, Paraguay.
Contractor:
Consortium Ecosur, formed by the companies Concretmix S.A., Talavera and Ortellado S.A., Construpar S.A. and Construcciones Heisecke S.A.
Subcontractor:
Consultants: Ingeniería de Servicios S.A. and Electroconsult del Paraguay S.A. (67% share).
Nature of the Works and
Relevant Features:
Implementation of Topographic, geological and geotechnical studies with the preparation of geotechnical geological profiles of dams and embankments.
Supervision of plans of constructive detail.
Update of plans of the executive project. Elaboration of methodologies and working procedures. Supervision of the plans drawing according to the work. Coordination of the preparation of the monthly work report.

Start date: March 15, 2008
End date: September 15, 2008
Duration: 6 months
Contract Value:
Gs. 1.925.983.290.- + USD 85.000.-
Contract Value equivalent
In US Dollar:
USD 492.185.- (Exchange rate: 4.730 Gs/US$ - 12/11/07)