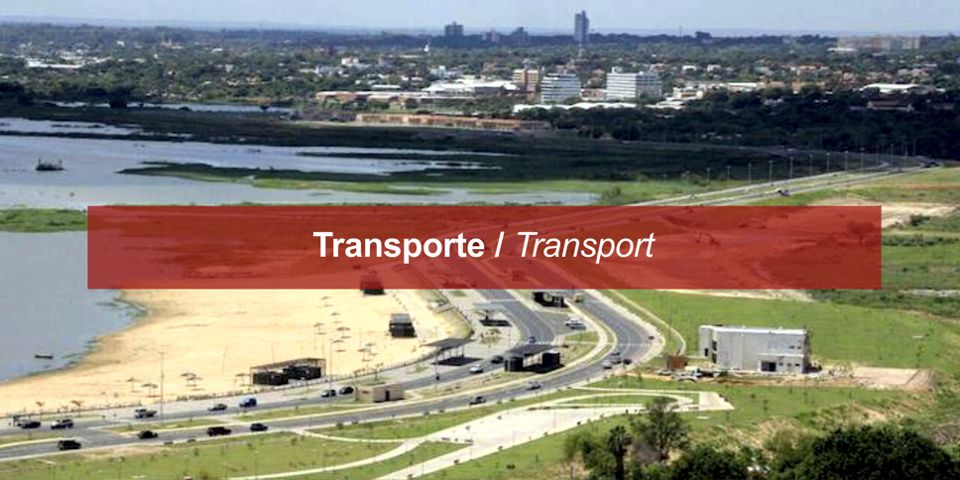 Paso 1: Elija una categoría
Step 1: Choose a category
Paso 2: Elija un proyecto
Step 2: Choose a project
Obras del Programa de Desarrollo de la Franja Costera de Asunción, Bañado Norte, Primera Etapa, Módu
Publicado el
Por Dpto. de Marketing
Servicio Prestado:
Elaboración del Diseño Final de Ingeniería.

Ente Contratante:
Ministerio de Obras Públicas y Comunicaciones.

Dirección del Ente Contratante:
Alberdi y Oliva - Asunción, Paraguay.

Naturaleza de los Trabajos y
Características Relevantes:
Fiscalización del tramo Colón - Gral. Santos, en los trabajos de:
Relleno y Defensas Fluviales
Movimiento de Suelo
Paseo Costanero y Vías Conectoras
Obras de Pavimento
Obras de Drenaje
Obras de Puente de Hormigón armado, Las Mercedes, Perú y Antequera
Cuneta de Protección
Obras Complementarias
Trabajos en Franja de Dominio
Trabajos Ambientales
Sistema de Drenaje Pluvial


Inicio: 04/2011
Finalización: 01/2013
Duración: 22 meses
Valor del Contrato: 1.878.981.206 Gs.
Works of the Development Program of the Coastal Strip of Asunción, North Wetlands (Bañado Norte), Fi
Published on
by Dpto. de Marketing
Service Provided:
Preparation of the Final Engineering Design
Contracting Entity:
Ministry of Public Works and Communications.
Address of the Contracting Entity:
Alberdi y Oliva - Asunción, Paraguay.
Nature of Works and
Relevant Features
Supervision of the tranch Colón - Gral. Santos, in the Works of:
Filler and fluvial defenses
Soil Movements
Coastal Boulevard and Connecting roads
Paving works
Drainage Works
Construction of Reinforced Concrete Bridge, Las Mercedes, Perú y Antequera
Protection Gutter
Complementary Works
Works in Domain strip
Environmental works
Rainwater Drainage System
Start date: 04/2011
End Date: 01/2013
Duration: 22 months
Contract value: Gs. 1.878.981.206.-