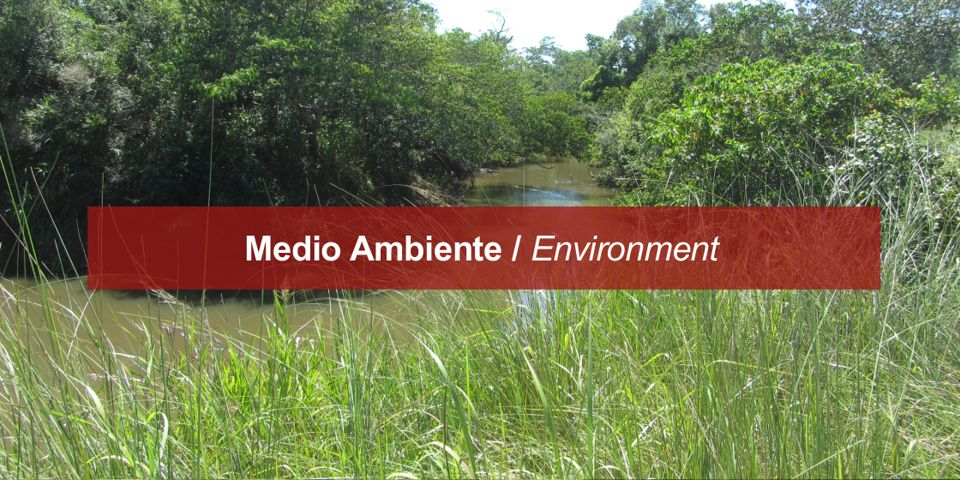 Paso 1: Elija una categoría
Step 1: Choose a category
Paso 2: Elija un proyecto
Step 2: Choose a project
Plan de Gestión Ambiental de la Ruta Nº 8 y de la Ruta Nº 10
Publicado el
Por Dpto. de Marketing
Servicio Prestado:
Monitoreo Hidrológico y de Calidad de Aguas.

Ente Contratante:
Ministerio de Obras Públicas y Comunicaciones.

Dirección del Ente Contratante:
Oliva casi Alberdi
Asunción, Paraguay.

Naturaleza de los Trabajos y
Características Relevantes:
Monitoreo Hidrológico y de Calidad de Aguas - Plan de Gestión Ambiental de la Ruta Nº 8 "Dr. Blas Garay" Tramo José Leandro Oviedo - Coronel Bogado y de la Ruta Nº 10 "Residentas" Tramo Puerto Rosario - San Estanislao.

Inicio: 01/2011
Finalización: 04/2013
Duración: 20 meses
Valor del Contrato: 1.159.950.000 Gs.

Valor del Contrato equivalente
en dólares americanos:
270.385 US$ (4.290 Gs/US$)
Environmental Management Plan of Route Nr. 8 and Route Nr.10
Published on
by Dpto. de Marketing
Service Provided:
Hydrological and Water Quality Monitoring
Contracting Entity:
Ministry of Public Works and Communications
Address of the Contracting Entity:
Alberdi y Oliva - Asunción, Paraguay.
Nature of Works and
Relevant Features:
Hydrological and Water Quality Monitoring – Environmental Management Plan of Route Nr. 8 "Dr. Blas Garay" Tranch José Leandro Oviedo - Coronel Bogado and of Route Nr. 10 "Residentas" Tranch Puerto Rosario - San Estanislao.
Start date: 03/2011
End Date: 04/2013
Duration: 20 months
Contract Value: Gs.1.159.950.000.-
Contract Value equivalent
in US Dollars:
USD 270.385.- (4.290 Gs/US$)