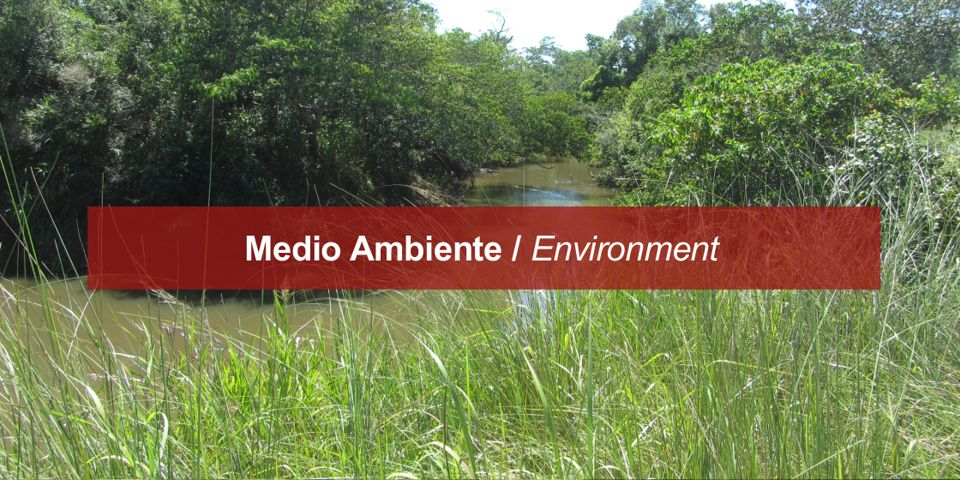 Paso 1: Elija una categoría
Step 1: Choose a category
Paso 2: Elija un proyecto
Step 2: Choose a project
Construcción de una ruta de Puerto Vallemí a la ciudad de Concepción con Pavimento de Concreto
Publicado el
Por Dpto. de Marketing
Servicio Prestado:
Estudio de Impacto Ambiental.

Ente Contratante:
Industria Nacional del Cemento (INC).

Dirección del Ente Contratante:
Tte. Alcorta esq. Avda. Fernando de la Mora.
Asunción, Paraguay.

Naturaleza de los Trabajos y
Características Relevantes:
Fueron elaborados el Cuestionario Ambiental Básico, los Estudios de Evaluación del Impacto Ambiental y el Plan de Mitigación Ambiental de la construcción de la ruta de Concepción a Puerto Vallemí, incluyendo todos los estudios socioambientales necesarios.

Inicio: 04/2004
Finalización: 12/2004
Duración: 8 meses
Valor del Contrato: 111.336 US$

Observación:
Como parte del Consorcio Vial Vallemí, con una participación del 30 %
Construction of a route from Vallemí Port to Concepción City made by Concrete paving
Published on
by Dpto. de Marketing
Service Provided:
Environmental Impact Studies.
Contracting Entity:
National Cement Industry (INC).
Address of the Contracting Entity:
Tte. Alcorta esq. Avda. Fernando de la Mora.
Asunción, Paraguay.
Nature of the Works and
Relevant Features:
The Basic Environmental Questionnaire, the Environmental Impact Assessment Studies and the Environmental Mitigation Plan were elaborated on the construction of the route from Concepción to Vallemí Port, including all the necessary socio-environmental studies.
Start date: 04/2004
End date: 12/2004
Duration: 8 months
Contract Value: USD 111.336.-
Note:
As part of the Consorcio Vial Vallemí, with the participation of 30 %