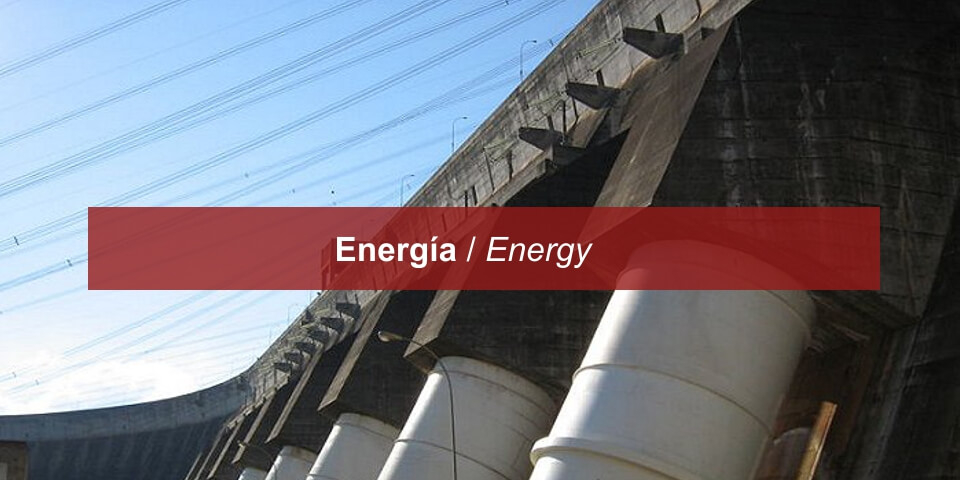 Paso 1: Elija una categoría
Step 1: Choose a category
Paso 2: Elija un proyecto
Step 2: Choose a project
Revisión y Actualización de Documentos del Proyecto Electromecánico y Civil
Publicado el
Por Dpto. de Marketing
Servicio Prestado:
Revisión y Actualización de Documentos del Proyecto Electromecánico y Civil.

Ente Contratante:
ITAIPU Binacional.

Dirección del Ente Contratante:
De la Residenta Nº 1075. Asunción, Paraguay.

Naturaleza de los Trabajos y
Características Relevantes:
Ejecución de revisiones y actualizaciones de documentos del proyecto electromecánico, con apoyo técnico en medio digital y elaboración de la revisión final de proyecto de los diseños constructivos civiles.

Inicio: 06/2000
Finalización: 06/2002
Duración: 24 meses
Valor del Contrato: 433.771 US$
Revision and Updating of the Electromechanical and Civil Project Documents
Published on
by Dpto. de Marketing
Service Provided:
Revision and Updating of the Electromechanical and Civil Project Documents.
Contracting Entity:
ITAIPU Binacional
Address of the Contracting Entity:
De la Residenta N° 1075. Asunción, Paraguay.
Nature of Works and
Relevant Features:
Execution of revisions and updating of the electromechanical Project documents, with technical support in digital means and elaboration of the final revision of the Civil Constructive Design Project.
Start date: 06/2000
End date: 06/2002
Duration: 24 months
Contract Value: USD 433.771.-