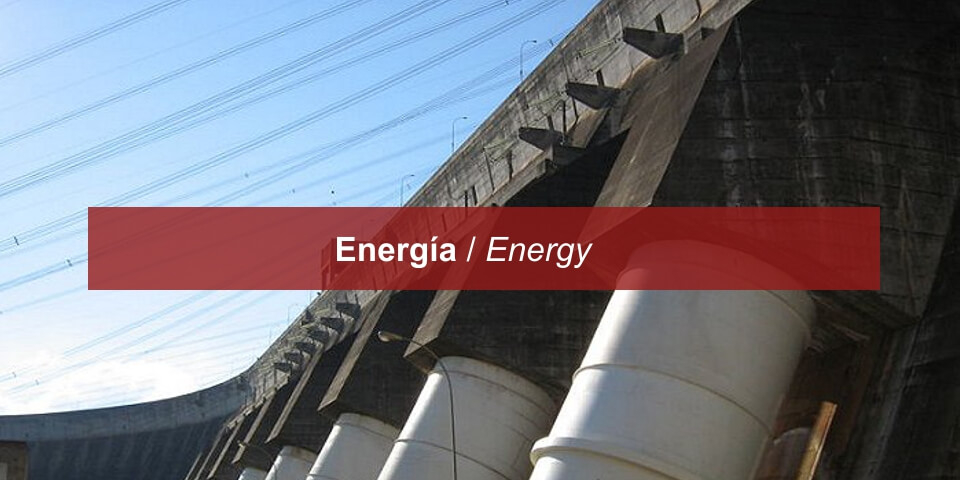 Paso 1: Elija una categoría
Step 1: Choose a category
Paso 2: Elija un proyecto
Step 2: Choose a project
Central Hidroeléctrica de ITAIPU - Subestación lado paraguayo
Publicado el
Por Dpto. de Marketing
Servicio Prestado:
Proyecto de Ampliación de Subestación.

Ente Contratante:
ITAIPU Binacional.

Dirección del Ente Contratante:
De la Residenta Nº 1075. Asunción, Paraguay.

Naturaleza de los Trabajos y
Características Relevantes:
Elaboración de proyecto civil, electromecánico y eléctrico de ampliación de la Subestación de la Margen Derecha para la instalación de un autotransformador 500/220 kV y un regulador 220 kV.

Inicio: 11/2000
Finalización: 06/2002
Duración: 18 meses
Valor del Contrato: 747.000 US$

Observación:
Participación del 50 % como parte del Consorcio Elc-Electroconsult del Paraguay S.A. / ISC S.R.L.
ITAIPU Hydroelectric Plant - Sub-station Paraguayan side
Published on
by Dpto. de Marketing
Service Provided:
Expansion of Sub-station Project
Contracting Entity:
ITAIPU Binacional.
Address of the Contracting Entity:
De la Residenta Nº 1075. Asunción, Paraguay.
Nature of the Work and
Relevant Features:
Preparation of civil, electro-mechanic, and electrical Project of the Expansion of the Right Bank Sub-station for the installation of a self-transformer 500/220 kV and a 220 kV regulator.
Start date: 11/2000
End date: 06/2002
Duration: 18 months
Contract Value: USD 747.000.-
Note:
Participation of 50 % as part of the Consortium Elc-Electroconsult del Paraguay S.A. / ISC S.R.L